April 17, 2019
Yarmouth and Area Chamber of Commerce tackling doctor recruitment with new task force
Yarmouth County Vanguard
April 12, 2019
Survey: Nova Scotia doctors feel ignored, don't trust health authority
The Chronicle Herald
April 9, 2019
Change to government bill creates division between doctors and nurses
CBC Nova Scotia
March 26, 2019
EDITORIAL: No sense of urgency in Nova Scotia budget
Chronicle Herald
Meanwhile, Doctors Nova Scotia criticized what they called the government's inaction on small-business taxes that affect physicians. They pointed out that New Brunswick, which recently made tax adjustments to enhance doctors' incomes, has now widened its advantageous compensation gap with its sister province. That could hurt recruitment efforts, which received an extra $200,000 in Tuesday's budget.
April 3, 2019
Doctors Nova Scotia weighs in on the provincial budget
Global News Halifax
According to Doctors Nova Scotia the 2019 provincial budget does nothing to offset physician losses. We hear from the director of finance Kevin Chapman.
February 22, 2019
The changing landscape of health care in Nova Scotia
The Antigonish Casket
According to Dr. Tim Holland, Doctors Nova Scotia is supportive of the collaborative care model, but he added, "everyone in Nova Scotia deserves access to a family physician."
"That doesn't mean all the other care providers don't have their role. One day a patient may see a nurse practitioner about a common health problem, but sometimes when a certain problem presents itself, it's better suited to a physician."
April 3, 2019
Health authority anticipated blowback after cutting online prenatal classes
CBC Nova Scotia
"I think we have to still look at the question: how do we meet the needs of those who need prenatal education the most but still meet the needs of those who want it? And so that's going to be a larger question for the system," said Dr. Tim Holland.
Main Image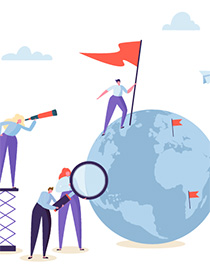 Feature Intro
Work underway to support physician on defined licenses